EXPLORING THE DEVELOPMENT OF HUMAN COGNITIVE FUNCTIONS
TOPICS:
• The development of social skills
OBJECTIVES:
• To assess the dynamics of the development of cross-sensory calibration, to individuate which sensory modality is determinant in influencing the development of other sensory channels.
• To determine the basic social skills (phylogeny) needed to allow for successive development .
• To investigate the transition from basic behaviours at birth to more complex social interaction, focusing on the social cues which are needed to drive development.
SENSORY, MOTOR AND COGNITIVE REHABILITATION
TOPICS:
• Sensory rehabilitation
• Motor rehabilitation and multimodal stimulation
• Cognitive rehabilitation
OBJECTIVES:
• To design new training protocols and devices to be used in the early years of life to stimulate the complete development of non-disabled sensory channels.
• To design new rehabilitative protocols for motor rehabilitation of children affected by cerebral palsy, by exploiting the tight neural link between action and action observation
• To implement simplified social behaviour on the humanoid robot iCub for its possible future application as controlled social stimulus for rehabilitation of autistic patients.
HUMAN-HUMAN(OID) FRIENDLY INTERACTION
TOPICS: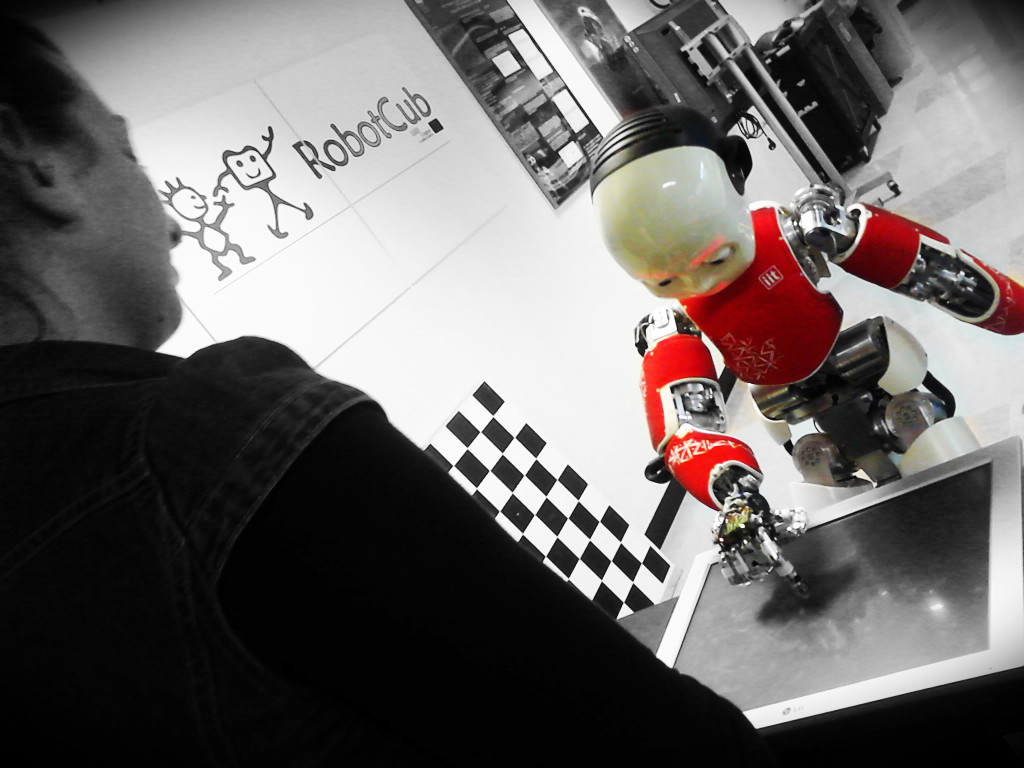 • Basic social skills to bootstrap social interaction
• Social cues for human-robot interaction
• Cultural differences in human-robot natural interaction
OBJECTIVES
• To define the
taxonomy of robot behaviour
parameters needed to allow for
natural interaction.
• To test the validity of the
behavioural models
derived from developmental studies
• To study the impact of
different cultures
onto robotic perception and social interaction.